How to fix Hair and scalp problems
---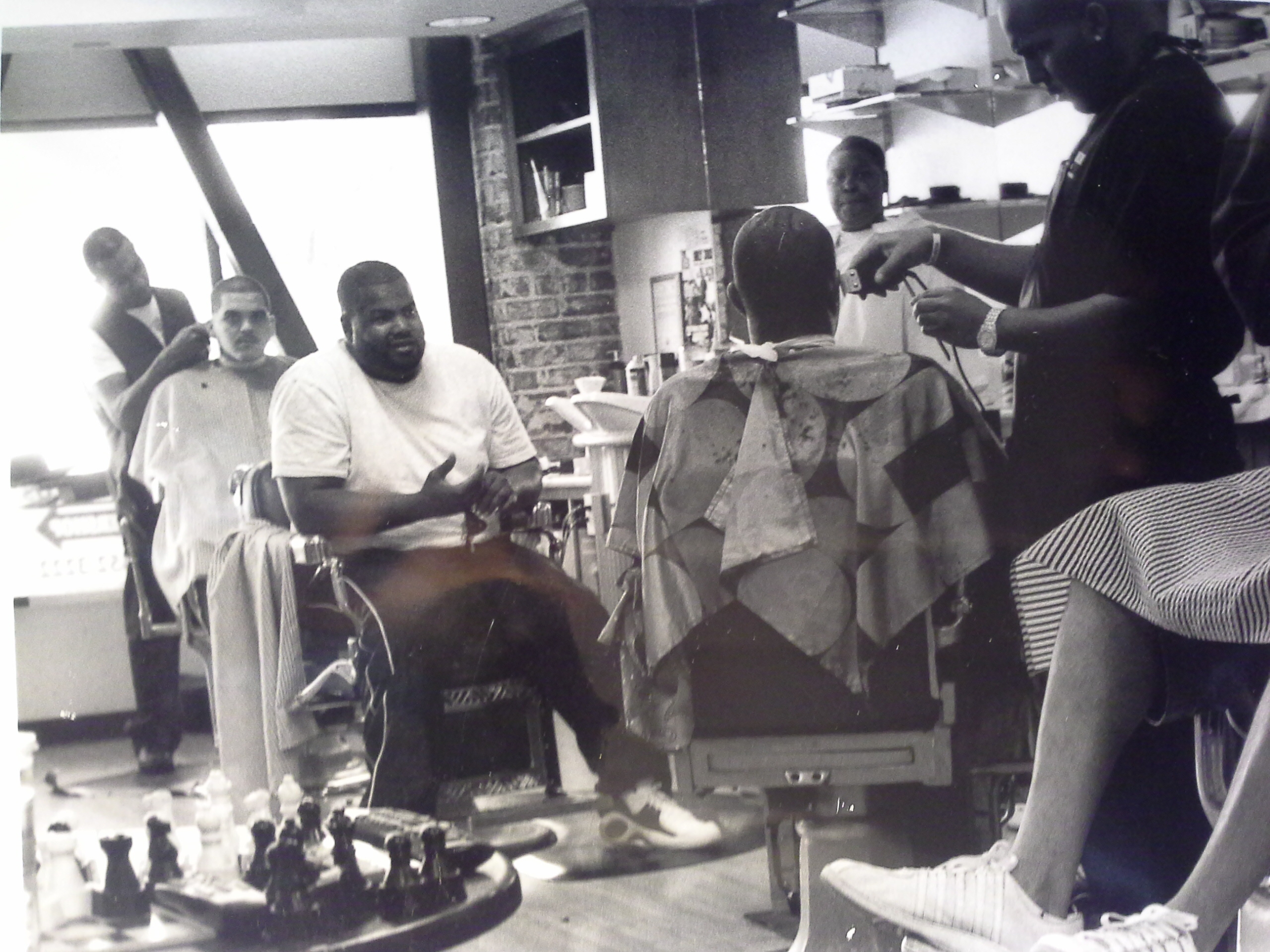 ---
Hi, I hope you have been doing well. Lately I've been having clients who are tired of seeing my a million tiny flakes fall from their head and land on my cape as I cut their hair. I realize that it is a disservice if I only tell you to go and get some shampoo and conditioner and you will be fine. So I've done some research and wanted to share some valuable info, so you can identify your scalp condition and determine what shampoo conditioner combination will be best for you. Please note that I am not a doctor. Any products or practices I share should be ran by your personal physician first, because your health is most important. That being said please read the following, share the info, and have a great day. Any questions, please contact me.
A Guide to Men's Shampoo and ConditionerChoosing the Right Product for Your Hair
By Dave Alexander
One walk down the hair care aisle of the grocery store and you'll literally see hundreds of different shampoos and conditioners and styling products for men. The professional side of the market is just as saturated. Which shampoo and conditioner do you choose? In this guide to men's shampoo and conditioner, I'll explain the basics and try to help you chose the product that is right for you.
SHAMPOOS
There are several common types of shampoo. Because most men have hair that is less than three inches long, most "normal" shampoos will work for the average guy. When choosing a shampoo, select one that specifically targets problems you are having with your scalp — dryness, oiliness, etc.
Shampoos for normal hair won't strip natural oils from the hair and scalp as they are typically gentle. This type of shampoo works well for about nine out of every ten guys. Shampoos for oily hair contain cleansers designed to remove as much oil as possible. These are good for men with oily scalps, but may cause excessive dryness in men with a normal scalp. Shampoos for dry hair (often called moisturizing shampoos) are specifically formulated to add moisture to the hair and scalp. Unless you have very dry hair, these types of shampoos are not necessary and can often weigh down normal hair. Thickening shampoos (or volumizing shampoos) often contain glycerine, which helps the hair retain water and swells the hair strand by lifting the cuticle. The hair's cuticle is a hard shingle-like layer that looks like fish scales under magnification. Under normal circumstances, these shingles lie flat. Many thickening shampoos cause the cuticle to open up, thus swelling the hair shaft. In this state, the hair is more vulnerable, so following up with a good conditioner is recommended. Dandruff shampoos are formulated to help prevent the itching and flaking associated with dandruff. Before using a dandruff shampoo, make sure you really have dandruff. Dandruff (seborrheic dermatitis) causes thick flakes and irritated scalp. If you're seeing smaller, fine white flakes, the problem is likely dry scalp which can be corrected with a moisturizing shampoo and conditioner. Start by using a dandruff shampoo every other day (alternating with a good moisturizing shampoo) as dandruff shampoos can often cause excessive dryness. Clarifying shampoos have a higher acid content and are formulated to remove excessive buildup of styling products in the hair. Swimmers may also use a clarifying shampoo to remove chemicals left in the hair by pool water. Avoid using this type of shampoo more than once per month as the elevated acid content can cause dryness and damage.
Most shampoos can be used every day. In the shower, simply apply a small amount to the palm of your hand and rub hands together to distribute the product. Very gently massage the shampoo into the hair and scalp with your fingertips and rinse thoroughly with lukewarm water.
CONDITIONERS
Conditioners are designed to add moisture to the hair and scalp, soften the hair, increase luster and prevent tangling. Commonly formulated with silicone or fatty alcohols, modern conditioners accomplish these tasks without feeling greasy or heavy. Think of a hair conditioner as fabric softener for your hair.
Moisturizing conditioners contain ingredients that help the hair retain moisture and should be used by those with dry, curly, or coarse hair. If your hair is extremely dry, use a conditioner that contains essential fatty acids. These EFA based conditioners contain oil similar to sebum, which the scalp naturally produces. Thickening conditioners (or volumizing conditioners) coat the hair with a layer of protein with makes the hair appear thicker. This type of conditioner can help fill in the gaps left in the cuticle if it is damaged and add smoothness and shine to the hair. Thickening conditioners are suitable for those with fine, limp, or damaged hair. Leave in conditioners work, much like a facial moisturizer, by nourishing your hair. These types of conditioners are not rinsed out and can also help add a bit of manageability to the hair as well as protecting it from the sun (look for one with a sunscreen). Many guys believe their hair behaves better the day after a shampoo and a leave in conditioner can give the same manageability while allowing you to shampoo every day.
Most conditioners can be used every day. For maximum benefit, leave the conditioner on the hair for two minutes (this is a good time to shave your face) and be sure to rinse well with lukewarm water.