How to stop the spread of germs in the barbershop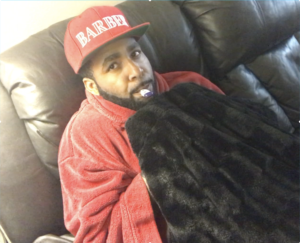 I've been a licensed barber for over 12 years; and while, most people where celebrating the beginning of the new year I've been home sick trying to get better.  My last few days cutting before getting sick I serviced against my wiser judgment clients that displayed cold and flu symptoms. Below is a list of 7 ways you can avoid the mistakes I made and keep yourself from getting sick
Stay away from sick clients.

Clients love getting their haircuts when they're sick.  Politely let them know that you choose not to service them, for your wellbeing and the wellbeing of other clients. If they don't understand that then there probably not a client you want anyway. Sending out an occasional email about your expectations for the clients is a great way to let people know what you are and are not comfortable with.

 Asking  questions before the service

"Are you having any cold or flu symptoms?" is another way to determine if you want to perform a service on someone thats sick.  Don't feel pressured to perform a service your not comfortable with.

Stay home when you're sick

It's very tempting to go to work when you're sick especially since so many of us depend on the daily income that comes from being at the shop.  When you are sick not only are you putting co-workers and clients at risk of getting sick and missing out on potential earnings; that day, when you went to work sick may mean you could possible worsen the situation and have to take more days off then what would have originally been neccessary.

When you're sick or servicing a sick client, give yourself a barrier of protection by covering your nose and mouth.

Wash your hands and wash your hands often.  Hair and germs that you can not see can get on your skin, under your nails and a bunch of other places. A good Antibacterial soap will help reduce the spread of germs.

Disposable latex gloves are a great way to protect your hands from germs and hair splinters

Disinfect everything from door handles, chair, capes, clippers and mirror. Lysol wipes come in handy in preventing the spread of germs.